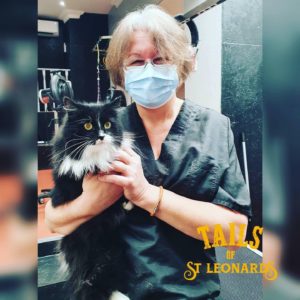 Tails of St Leonards also grooms Cats and boasts to having one of only 3 qualified cat groomers in the UK.
Cat grooming requires specific training and specialist handling to ensure your cat is groomed to the highest of standards with the least amount of stress. Our services cover Nail cutting , Ear and eye cleaning, maintenance grooming, removal of excessive dead hair, de-matting, shave-downs , lion trims, pad, tummy, bottom shaves and bathing , all grooming is tailored to your cats own specific needs.
Give us a call
on 01424 446777 to book your pussy pamper!