I have been grooming for over 10 years.
I have a successful salon in the heart of Londons East End and a thriving bespoke salon in St Leonards on Sea where I groom all breeds to a professional standard.
I am the Technical Consultant in the UK for FURminator UK.
I am currently working towards membership to the Guild of Master Groomers
I have 4 dogs, 1 Standard Poodle (Ralph), A Bichon Frise (Molly), A Bichon x Shih-Tzu (Maggie) and a Bichon x Maltese (Nelson). All white and all take a lot of grooming.
I am pro education and I believe that education is the key to running a professional commercial salon successfully. That's why I created the Groomers Spotlight.
I have had the pleasure of grooming dogs and cats for over 30 years, I love education and give seminars around the globe, and I am proud to say grooming has given me a wonderful life. I have a salon in St Leonards and welcome local cats and dogs to be pampered. I am a member of the guild of master groomers and co-founder of The Groomers Spotlight. I teach all levels of groomers, to groom both dogs and cats. At home, I have 3 Briards a Brussels Griffon a Parrot and my husband.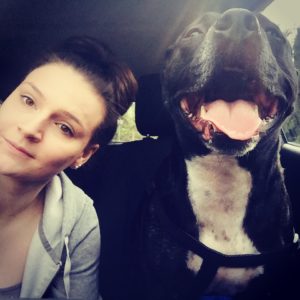 After working in a boarding kennel for six years I decided to make the jump into dog grooming. I firstly completed a diploma in animal management to broaden my knowledge and then worked my way through the dog grooming qualifications to achieve the diploma.
Once qualified I began lecturing at a college teaching the Level 2 City and Guilds qualification in Dog Grooming with Julie Harris. Teaching and Dogs are my two passions so to put the two together was a dream come true.
After sharing my knowledge and helping others to achieve their qualification. I began a new journey and covered maternity for a salon to further develop my skill set. After completing this I have now taken a position at Tails of St Leonards
My favourite breed is a Bichon but I'm a little bit biased as I have one myself. Her name is Dolly and I adore her and her cheeky ways.
I believe in education and continuing to develop your knowledge and skill set by regularly attending training days/events, seminars and supporting others.
I'm Claire and I own two Staffies Vinnie and Ella. 
I have always wanted to work with dogs and consider them my passion, so when I was offered a job as bather and brusher at Tails of St Leonards I jumped at the chance.
I eventually would love to gain a qualification in dog grooming, I then can hopefully be a part of the groomers spotlight along with all the other qualified groomers in the salon.